Terry Quinn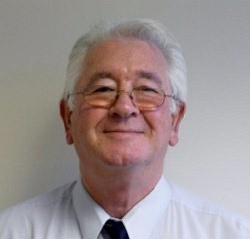 The Directors are sorry to announce the death of Terry Quinn, who passed away after a short illness on 22nd December 2012.
Terry joined the Greenbank Group as Operations Director of Greenbank Materials Handling in January 2003, after serving in the RAF for 12 years and then building a successful sales career with a number of Yorkshire and Derbyshire Engineering companies.
He worked tirelessly to build the company's reputation in the Materials Handling field, using his numerous contacts, which were formed through his member ship of the Executive Committee of the Materials Handling Engineers Association.
Terry enjoyed meeting and talking to people and he was always keen to seek out new contacts and business opportunities.
In September 2010, Terry decided to step down from his position as Director but continued to work with Greenbank in the role of Sales Manager in a part-time capacity.
Terry decided to leave the Greenbank Group in March 2012, after a total of nine years' dedicated service.
MD Charles Conroy stated, 'all at Greenbank have very fond memories of Terry, remembering his sense of humour and anecdotes from holidays to many exotic destinations. He will be sadly missed by us all, and no doubt all in the materials handling industry.'
The Directors and staff of the Greenbank Group send their sincere condolences to Terry's family and friends at this very sad time.