Standards recognition for Greenbank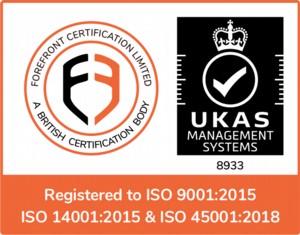 Specialist engineering firm, the Greenbank Group, has secured recertification for three key international standards covering quality management, the environment and health and safety.
The Derbyshire based company was recently issued with certificates for ISO 9001, ISO 14001 and ISO 45001 following a series of assessments by assessors working on behalf of the independent standards body.
Awarded by UKAS, the UK's highly respected national accreditation body, the certificates recognised Greenbank's legal and regulatory compliance across the business, as well as a commitment to continuous improvement in all three disciplines.
Sam Else, QHSE Manager at Greenbank, commented: "Ensuring the wellbeing of our employees, and all those we come into contact, protecting the environment and delivering quality products and services are key pillars of the business.
"We are delighted that this approach has been recognised by ISO and our customers have the reassurance of knowing that all Greenbank operations meet the highest international standards."