New G-CAM and MillMaster Brochures Available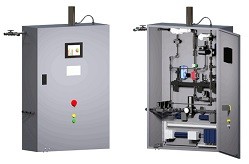 New and updated versions of the G-CAMŪ Carbon-in-Ash Analyser and MillMasterŪ Particle Size Analyser brochures are now available as downloads from this website.
The MillMasterŪ latest design replaces conventional laser systems with a state-of-the-art white-light technology.
Using white light alleviates any potential laser hazards for the system operators and removes any risk of spontaneous ignition whilst analysing volatile particulates.