New GA200® Series Boiler Steam Leak Detection Brochure Released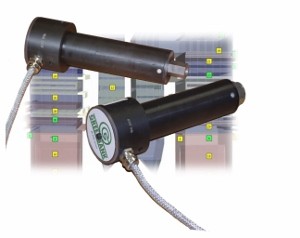 The Greenbank GA200® series advanced acoustic steam leak detection system is for use on large electric utility boilers which operate using gas, oil, biomass, black or brown coal.
The system accurately identifies and locates a boiler tube leak at early stages against the noise of an operational boiler.
Steam leaks come from tubes which are sighted high in large combustion electricity generating furnaces. These tubes contain fluid which is superheated to create steam to drive turbines which create our electricity. These tubes are subjected to extreme temperatures, temperature change, severe stresses, corrosion, flame impingement and embrittlement.
Tube failures appear in the form of splits, bending, bulging, cracking, erosion and rupture. Tube failures can often cause damage to adjacent plant and create significant safety issues if left undetected for any length of time.
The failure of boiler tubes is a common phenomenon in generating plants resulting in unscheduled shutdowns which provides the plant owners heavy revenue losses and the for potential disruption in electricity supplies.
The ability to provide remote, reliable, early identification of a tube leak then accurately identify its location amongst an array of tubes, is the USP of the GA200® advanced acoustic steam leak detection system.