More Gold for Greenbank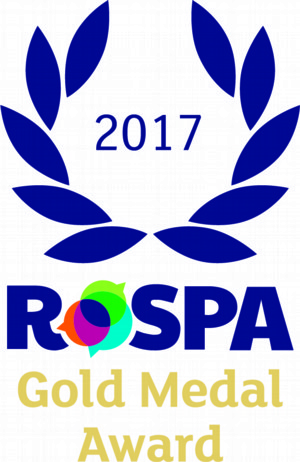 A Derbyshire-based engineering firm has been awarded a Gold Medal from the Royal Society for the Prevention of Accidents (RoSPA) for its commitment to health and safety.
The prestigious accolade will be presented to the Greenbank Group at a ceremony at the Hilton Birmingham Metropole to mark the fact that the company has achieved RoSPA's Gold Award standard for six consecutive years.
Over the past six decades, the Woodville-based Greenbank Group has grown into a global leader in the development and delivery of products and services, including bulk handling systems and fabrication work, for industries such as power generation and mining.
It also supports companies involved in the manufacture of steel, paper and glass, and Managing Director Charles Conroy says this latest award reflects the company's ongoing commitment to its employees.
"We continually strive to set the highest standards when it comes to health and safety as we recognise that our employees are our most valuable resource.
"For this to be recognised by such a well-respected organisation is particularly heartening, and we are delighted to receive this Gold Medal.
"It really highlights the fact that safety, excellence, respect and commitment are embedded within every aspect of our business."
For more than 60 years, the RoSPA Awards have celebrated the achievements of businesses and other organisations that have shown commitment to accident and ill-health prevention.
Through the scheme, which is open to public and private sector organisations of all types and sizes from across the UK and overseas, judges consider entrants' overarching occupational health and safety management systems, including practices such as leadership and workforce involvement.