Jonny in the Blues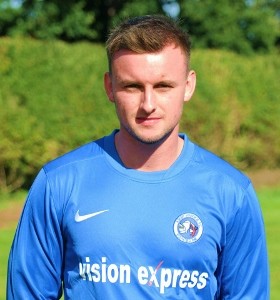 Greenbank are delighted to support local non-league football team, Ashby Ivanhoe FC, by sponsoring our very own Jonathan Robinson who has recently signed for the club.
The club currently consists of three adult teams and a youth team with the first team playing in the Everards Leicestershire Senior League Premier Division. The player sponsorship covers the costs of the matchday and training kits for Jonathan.
Jonathan who works as an apprentice in our Engineering department when he is not playing right midfield for Ashby Ivanhoe FC commented, "I'm delighted in signing for the aspiring club and look forward to the rest of the season. I'd like to thank Greenbank for their support".
We wish with both Ashby Ivanhoe FC and Jonathan every success for the forthcoming season.
For more information about Ashby Ivanhoe FC the club's website is http://www.ashbyivanhoefc.com/