Greenbank Sponsor DNCC Best Business Award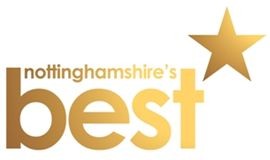 For the second successive year Greenbank are proud sponsors of the Derbyshire and Nottinghamshire Chamber of Commerce (DNCC) Best Business Award, 'Excellence in Innovation' category.
The award is aimed at recognising and rewarding the achievements of successful, regional businesses. The award will be announced and presented at the DNCC gala awards dinner in Nottingham on 12th October 2012.
The 'Excellence in Innovation' category recognises how a company has developed its business through the introduction of technological advances.
The Greenbank Group UK being a specialist engineering company serving the bulk handling and power generation industries has, as an organisation, benefited extensively from home grown innovation. By sponsoring this award Greenbank aims to encourage, recognise and reward the innovation, dedication and success demonstrated by businesses across the region.
This category showcases the commitment and quality of smart and talented businesses in the East Midlands whether old and new, large or small and we are proud to announce the finalists (in no particular order):
A G Aspin Foundations Ltd
Jelly Products Ltd
Timico Limited
We were impressed by all the applications for this award and in particular the three finalists who we believe have gone the extra mile to innovate and deliver fabulous results. Well done and congratulations to them all.