Greenbank leads Derbyshire businesses in reduction of CO2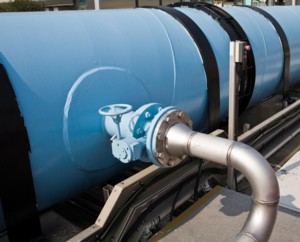 Greenbank's Health and Safety team were presented with the Resource Navigator Club's 2010 'Business of the Year' award by Mayor for Derby City, Sean Marshall in recognition of the company's outstanding efforts in the reduction of CO2 emissions.
Supported by emda and Business Link East Midlands, the Resource Navigator Club has been working with Derbyshire businesses since 2006, providing advice on how to minimise their environmental impact through waste & water reduction and energy efficiency improvements.
This is a repeat success for Greenbank, having received the same award in 2009, and highlights the continuing commitment by the company to become a carbon neutral business.
Wayne Darwin, Greenbank's Health and Safety Manager said:
"Receiving this award for a second time is tremendous recognition for all the hard work everyone at Greenbank has put in during the past year to reduce our carbon footprint further. We'd like to thank the Resource Navigator Club for their invaluable support and advice that is clearly helping us address our impact on the environment."