Greenbank backs draughtsman Dean's charity challenge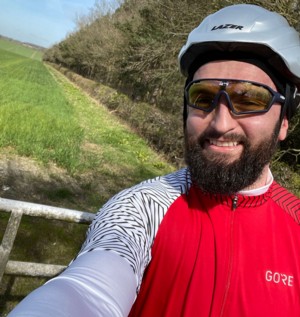 Employees at a local engineering firm are rallying around one of their colleagues as her prepares for a gruelling charity challenge.
Specialist engineering group Greenbank is urging all its employees to back one of their colleagues and his team of keen cyclists as they tackle a gruelling coast-to-coast challenge in aid of two worthy causes.
Dean Fusco, a draughtsman at the Woodville-based Greenbank Group, will be part of a seven-man team tackling the mountainous 130-mile Coast to Coast challenge between Whitehaven in Cumbria and Sunderland in the North East.
They hope to exceed the £5,000 they raised last year, riding from Swadlincote to Skegness in aid of the Alzheimer's Society and a dog rescue centre.
"We've asked all of Greenbank's employees at its design and manufacturing facilities in Derbyshire, Nottinghamshire and Flintshire to back us in raising funds this year for mental health charity Mind and Pancreatic Cancer UK," Dean explained.
"Colleagues have really got behind us, supporting a raffle that will see everyone who donates £10 to either of the team's causes will get a free strip of tickets." Prizes include VIP tickets to watch a Burton Albion home game, a coffee pod machine and a premium car valet.
Greenbank Managing Director Charles Conroy commented: "We're delighted to support Dean's fund-raising efforts and do all we can to help him and his team to achieve their goal of raising thousands of pounds for two very worthy causes."
The trans-Pennine ride will take place on June 11 and sponsorship is already approaching £1,500. "It's great to see the company as a whole and so many individual employees giving us their backing already," Dean said.
The cyclists chose to support Pancreatic Cancer UK after a team member's aunty died from the disease, while Dean says he is also keen to raise awareness of mental health issues by raising money for MIND.
Dean added: "So many people carry on their day-to-day life putting on a brave face whilst suffering silently. By choosing Mind as one of our charities we want to encourage people to talk more openly about their struggles and to realise that it's OK to not be OK."
In preparation for the challenge, which is expected to take around 11 hours, the team is pedalling 75-100 miles a week and you can read more about their efforts, and make a donation, by visiting their Just Giving page here https://justgiving.com/team/c2c2022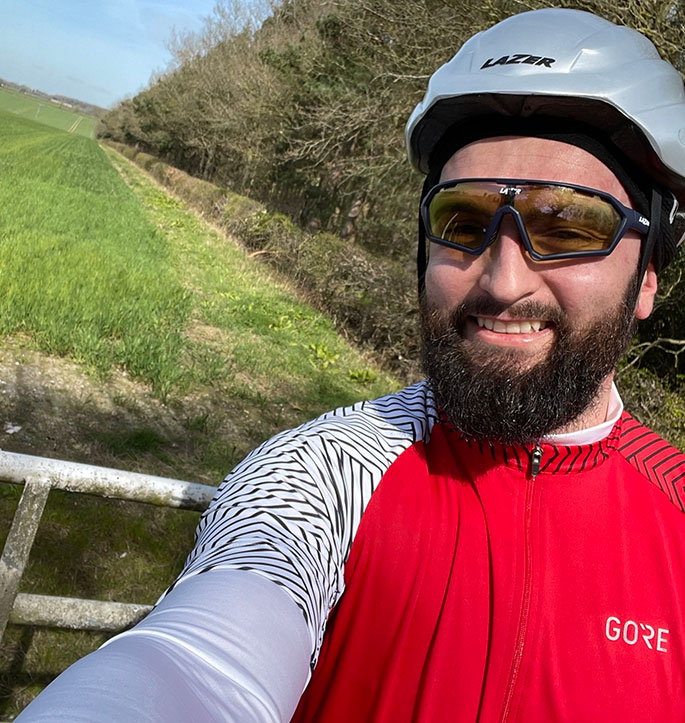 In training for a gruelling charity challenge, Greenbank's Dean Fusco.