Greenbank Announced as Finalists in 2014 Chamber of Commerce Business Awards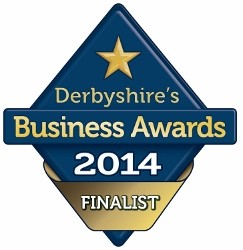 Greenbank are very proud to announce being chosen as finalists in no less than 4 categories in the 2014 Chamber of Commerce business awards for the Derbyshire region.
The categories are:
- Best Use of Technology to Improve Business Performance (New category for 2014) - sponsored by Microlise,
- Commitment to People Development - sponsored by AIM Awards,
- The Sustainability Award – Sponsored by Garrandale, and,
- Achievement in International Business – sponsored by Enterprise Europe Network.
Charles Conroy, Greenbank Managing Directors stated: "We feel very privileged to be recognised in four separate categories. This success demonstrates that we are doing something right and that Greenbank is a great place to work. We will have all our fingers and toes crossed on the night of the event.
"As a sponsor of the awards we have a particular appreciation of the quantity and quality of entries, as well as the level of professionalism and kudos surrounding the local and regional Chamber awards as a whole."