Green Apple Award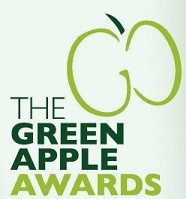 We are proud to announce that Greenbank has been awarded its second Green Apple Award.
Green Apple recognition is awarded to businesses which demonstrate a commitment to environmental improvement.
On this occasion, Greenbank have been recognised with the Green Apple Award for its ongoing efforts to actively reduce its carbon footprint.
Greenbank made significant reductions in scope 1 and 2 for CO2 consumption which accounts for almost 80% of its total emissions.
A programme of Carbon Management supported by localised education and training, has enabled Greenbank to actively demonstrate an effective scheme for reducing its CO2 footprint for the future.
Well done to all those concerned.