Global G-Cam contracts for Greenbank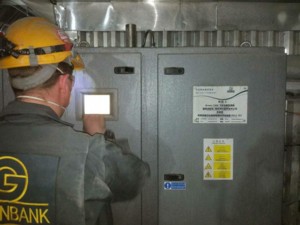 Technology developed by a Derbyshire-based engineering firm is set to play a key role in managing efficiency at a number of new and existing power stations across the globe.
Over the past few months the Greenbank Group has received orders with a combined value of around £500,000 for its acclaimed G-CAM Carbon-in-Ash Monitors from both the East and West.
Looking East, state-of-the-art equipment has been installed in a new power plant in the Uttar Pradesh region of India, whilst on the other side of the world, the system has also been shipped to plants in the USA and Mexico.
In India, which has become a key market for British exporters, Greenbank products and systems are being promoted through its partner, ABSR Engineers and Services PVT Ltd.
Ray Moorehead, Group Sales and Marketing Director at Greenbank commented: "We are delighted to be exporting to such an exciting, fast-growing market, and this will be the first time the equipment has been installed in India following successful installations in China and elsewhere in the Far East.
"At the same time we have strengthened our position as a leading supplier to energy generation companies in North and Central America with a series of orders that will help our clients to analyse the amount of unburnt carbon in coal ash.
"This information will help operators to manage the fuel process more efficiently, cutting down on both costs and emissions."