Sympathies go out to the family and friends of Lewis Mighty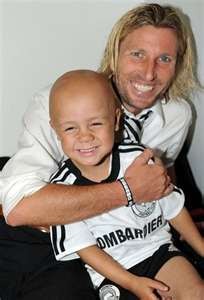 Everyone from Greenbank sends out their sympathies to the family and friends of young Lewis Mighty who passed away in hospital at 2.30 this morning after a four year battle against a rare form of cancer.
Lewis, aged 7, was diagnosed with neuroblastoma in 2008 and a fund was set up to raise £300,000 to get him specialist care in America.
Events were held across Derbyshire to raise cash. Greenbank and its employees contributed over £1800 towards his fund.
Lewis had been almost symptom-free for two years but recently developed pneumonia. Doctors then discovered the cancer had returned and spread to his vital organs.
.