Order boost for Greenbank Group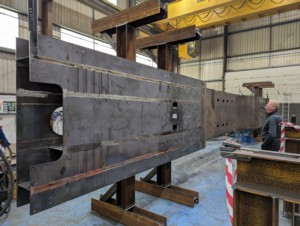 Recent orders worth over three quarters of a million pounds have helped a Midlands-based engineering company to further strengthen its presence within the rail sector supply chain.
From its manufacturing facility in Derby, the Greenbank Group is supplying key components for prototype rail grinders, destined for the European and US markets that will be produced by Loram in Derby and Hamel in the US.
As part of an agreement with specialist rail vehicle and maintenance company Loram UK, Greenbank will supply platforms, engine shrouds, cab assemblies and fuel tanks – all produced to EN 15085 welding standards.
The latest contracts have provided a further boost for the company's Alfreton Road site in Derby, which it took over in 2021, and is currently fulfilling a number of other significant orders, including a £1 million project rolling stock conversion project for the heritage rail sector.