Greenbank Sponsor 2015 Burton Mail Business Awards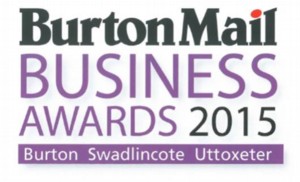 Greenbank are proud to sponsor the Manufacturer of the Year category in the prestigious 2015 Burton Mail Business Awards.
After winning the Technology and the Business of the Year Awards at the same event in 2014, Charles Conroy, Greenbank's Managing Director stated: "We were impressed by not only the strong turnout at last year's event, but the sheer quality and diversity of all the finalists. We were therefore flabbergasted to have won one award never mind two!
"This year we decided to put something back as a way of a thank you to the local business community and we look forward with excitement to vetting the applicants for the Manufacturing Award – an area so very close to Greenbank's heart."
Find out how to enter at www.burtonmail.co.uk/ businessawards2015
Closing date for the entries is Friday 11th September 2015.