Greenbank Nominated for National Award for Export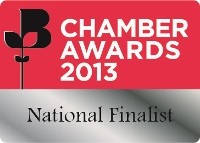 Greenbank have been announced as finalist in this year's national British Chamber Awards.
After success at local and more recently regional level, Greenbank are delighted to have been nominated as finalist for the Exporter of the Year Award.
The awards and national nomination reflects the Company's success at exporting home grown innovative technologies.
http://www.dncc.co.uk/news/3864/five-dncc-members-enjoy-success-in-bcc-awards