Company in Innovation Final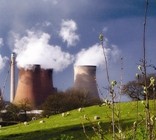 Greenbank have been nominated as finalist for the third year in succession for the Business Award Derbyshire - Innovation Category.
Greenbank are pitched against Kira Supplies and FA-ST Filtration Analysis Services Technology in the final which takes place at Pride Park Stadium on the evening of 27th February 2009 at the local Chamber business awards event which promises to be another exiting affair.
It is a great achievement for our employees, and in particular the ones who have been involved in the development of new technology at Greenbank, to be recognised in three consecutive years as finalists in the 'Business Award Derbyshire' Innovation category. The continued growth of our business is testament to its commitment in the development of its products and staff.