A Fond Farewell To Our 'Old Cobbo'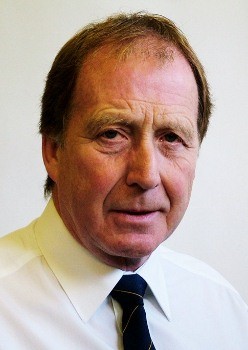 Warmest wishes go out to Peter Cobham who retires today after delivering many, many years of loyal and dedicated service to Greenbank.
Peter first started at Greenbank in 1966, before England won the world cup! He moved on in the mid 80's. And, after a few years in the wilderness, then a few more running his own business 'PAC Engineering,' he returned home to Greenbank in 1998 taking up position as sales director.
From that point he has led the sales and development of the business and the people within it to an unrivalled level of expertise.
Charles Conroy, MD stated, 'Peter has been a great advocate for Greenbank and a wonderful mentor to all those around him, not least myself. He took me to my first power station at Eggborough in 1979 and has helped lead and drive the diversity of the business over the last 14 years, always being commited to what was best for our business. He will be greatly missed by all and he will be encouraged to join us at every opportunity going forward. It'll be interesting to see how long he can stay retired!'
On behalf of everyone at Greenbank we bid a fond farwell and wish Peter and his lovely family good health and many, many happy times ahead.