Greenbank Secure Supply of Biomass Direct Injection Plant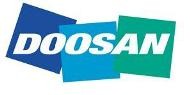 Greenbank have just secured a subcontract order from Doosan Babcock for work on Drax Power Station in North Yorkshire, the biggest coal fired generating plant in Europe.
Greenbank will be suppying the pneumatic blowing system and all the associated pipework and support systems with work due to start immediately.
Doosan Babcock won the Drax contract following a competitive tender to supply and install a direct injection biomass co-firing systems to all six coal-fired generating units at the 4000MW power station.
Upon completion, this new biomass firing facility will be the largest of its type in the world which, alongside Drax's existing co-firing capability, will provide a total of 500MW of renewable energy – the equivalent to over
600 wind turbines.
By providing the Biomass blowing system in partnership with Jeffrey-Rader of the USA, Greenbank will be helping make a significant contribution to delivering a cost effective low carbon technology solution estimated to reduce Drax's CO2 emissions by over 2.5 million tones per annum.
04 December 2008