Greenbank Certified to ISO 45001-2018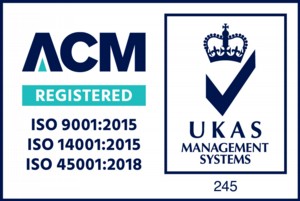 Greenbank Group UK has successfully achieved certification for Occupational Health and Safety ISO 45001 2018, replacing its existing OHSAS 18001 certification.
By achieving ISO 45001, Greenbank Group UK continues to demonstrate its organisational resilience through proactive risk prevention, innovation, and continual improvement. By meeting the new requirements, Greenbank Group UK demonstrates its strengthened legal and regulatory compliance whilst achieving the highest safety standards.
The ISO 45001 standard also requires Greenbank Group UK to prove active employee engagement with health and safety and leadership commitment. This fantastic achievement confirms Greenbank's safety consciousness approach and confirms a safety culture that is embedded within business objectives and strategic aims.
ISO 45001 aligns with other key international standards Greenbank Group UK has achieved such as ISO 9001 and ISO 14001 for quality management and environmental management respectively.
02 December 2020